Links
-Fire and performance-related sites-

Home of Poi - A community of fire performers and resources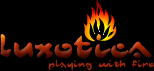 Luxotica - Online shop for fire toys and supplies,
including fire poi and kevlar wick.
-Performers and Friends of Ash Circle-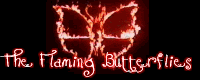 The Flaming Butterflies - WARNING ! Extreme Audio Visual Stimulation

The Paraffinalien - Harmonic - Hypnotic - Techno - Shamanic

The New York Street Boys - High energy drumming related program activities

The Reptile Show - Get up-close and personal with someone cold-blooded.

Exsulis - Fire that's bigger than Elvis.

Primal Fire Productions - talented group of fire performers. Great photos and affordable online shop.
Want to have your link on our page ?
1) Email info@ashcircle.com and tell us about your site.
2) Put a link to our page (http://www.ashcircle.com) on your site
3) Enjoy the increased traffic that comes from being Google-savvy!






<a href="http://www.ashcircle.com">Ash Circle - more stunts, comedy, and fire than you can shake a monkey at.</a>